2024 Spring breaks at Retallack Resort
Delight in quality time together as you bond and enjoy the wonders of spring
CHECK PRICES FOR SPRING BREAKS 2024
Book your Spring getaway today
Escape to Retallack Resort for an unforgettable spring holiday in Cornwall. Whether you seek relaxation, adventure, or quality time with your loved ones, our resort promises an extraordinary experience. Embrace the beauty of spring and create cherished memories that will last a lifetime. Book your stay today and embark on a journey of pure bliss.
Unforgettable spring breaks
Indulge in the wonders of springtime at Retallack Resort, the perfect destination for your next Cornwall holiday. Immerse yourself in the stunning landscapes, vibrant blooms, and captivating activities that await you. From relaxing spa treatments to exhilarating watersport adventures, our resort offers an extraordinary experience tailored to your desires.
Luxurious accommodation surrounded by natural beauty
Unwind in our exquisite accommodations nestled amidst Cornwall's picturesque countryside. From cosy Wooden Lodges to spacious Barnhouses, each of our stylishly appointed accommodation types provide the upmost comfort, tranquility and style. Wake up to breathtaking views and breathe in the fresh spring air right from your doorstep.
Unforgettable family fun or couples retreat
Create lasting memories with your loved ones during your spring holiday at Retallack Resort. Our resort features a wide array of family-friendly amenities, including a waterpark featuring Cornwall's only year-round Flowrider and an playground for the little ones. Or why not unwind in our luxurious ESYA Spa and enter into a world of relaxation and rejuvenation.

Gourmet dining with a Cornish Flair
Savor the tantalizing flavors of Cornwall at our on-site restaurant. Our talented chefs craft exquisite dishes using locally sourced ingredients, ensuring a true taste of the region. Experience culinary delights that showcase the bounty of Cornwall while enjoying the warm ambiance and breathtaking views.
EXPLORE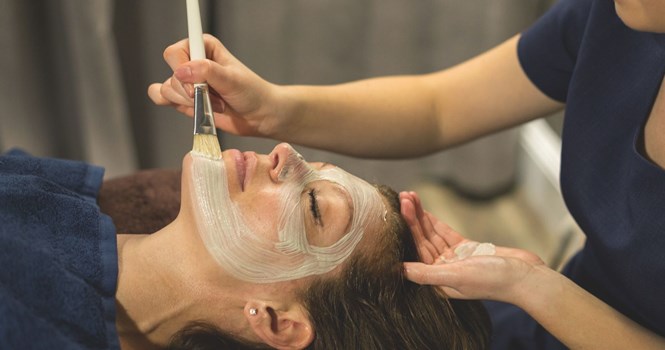 Revitalizing spa retreats
Embark on a journey of relaxation at our world-class spa. Let our expert therapists pamper you with a range of luxurious treatments, including soothing massages, invigorating facials, and rejuvenating body wraps. Replenish your energy and restore your inner balance in our serene spa environment.
EXPLORE
WATERSPORT ADVENTURES
Immerse yourself in the great outdoors and unleash your adventurous spirit! Our resort offers a myriad of thrilling water activities for all ages and abilities. Try your hand at surfing on Cornwall's only year-round Flowrider, take on our Total Wipeout-style Aqua Park, dive headfirst into the excitement at our Wake Park or take it easy Paddleboarding around our stunning lake. The possibilities for excitement are endless.
---