Fill your days soaking up the stunning ocean views and rugged cliffs that adorn the region's natural landscape as you take on some of the most picturesque coastal walks, then delight your tastebuds with mouth-watering cuisine before heading out to explore some of our incredible local attractions.
EXPLORE CORNWALL
Retallack Resort serves as an idyllic hub from which to explore the North Cornwall coast and its neighbouring seaside harbours. From picturesque coastal hotspots and bustling market towns to prime tourist sites such as The Eden Project, historic castles, and colourful fishing ports such as Padstow this coastline beckons you to explore. Whether you are drawn to sun-kissed beaches and crystal-clear waters or prefer cycling and leisurely walks with your beloved pooch, Cornwall offers an unrivalled holiday experience that will leave an everlasting impression. Make your summer one to remember and immerse yourself in the magic of this very special place.
Whether you are looking for the perfect surf and sand or elegant country gardens and national parks, Cornwall has everything you need to create a perfect holiday for you and your loved ones. The captivating land of Cornwall boasts a breath-taking coastline that meanders along crystal-clear blue waters, adorned with secret, hidden coves and pristine sandy beaches. Every element of your experience will exceed expectations and leave you with memories to last a lifetime.

Why venture further afield when the beaches on our home soil look this good. Unpredictable weather and rugged cliffs provide a sheltered haven for beachgoers below bringing a different kind of romance to the blazing summer days spent in secluded sunbathing spots or diving into the immaculate blue ocean water for an invigorating swim.
Family walks and picnic areas
Venture out into the magnificent outdoors as you enjoy one of the picturesque family-friendly walks that surround Retallack. Whether you pack a bag full of scones and sandwiches or a bowl of hot soup from your trusty flask these beautiful walks will lead you to idyllic picnic spots surrounded by nature. Or why not head to the beach and indulge in some lunch by the sea!
Lazy beach days
Many of Cornwall's famous beaches are within easy reach of Retallack Resort, perfect for relaxing sunny days or all out family fun! Porthcothan Bay Beach which about 18 minutes from park, is a north west-facing cove backed by grassy dunes and is popular for sunbathing. Porth Beach is about 19 minutes from park and is on the eastern side of Newquay. It's very popular for families and has a large area of flat golden sand that's perfect for sunbathing. Finally Watergate Bay Beach, which is about 17 minutes from park, features two miles of golden sand at low tide and stretches towards Newquay and out to sea.

Visit Padstow
Nestled within the rugged coastline of North Cornwall sits the picturesque town of Padstow. With its vibrant array of colourful boats bobbing on the crystal-clear waters, this charming fishing port exudes a quintessential Cornish charm that is impossible to resist. The enchanting harbour is fringed by quaint stone buildings that house independent shops, restaurants, cafes, and galleries. You will be greeted by a salty sea breeze and the sound of seagulls overhead as you soak up all the charm this beautiful place has to offer.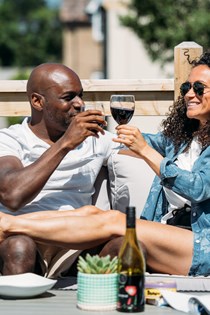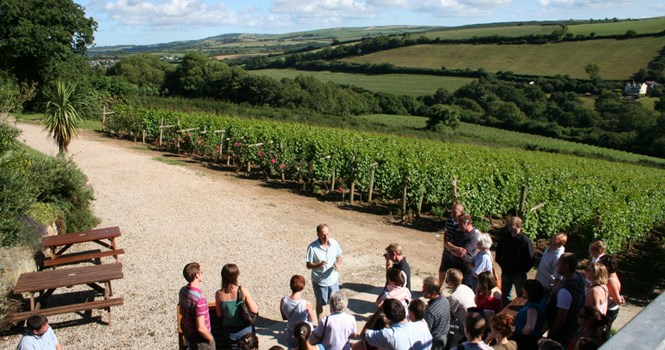 Camel Valley Tour
Enjoy unique wine tour in a stunning location. Kick back on the terrace and enjoy sipping Camel Valley wine on a summer's afternoon, a truly magical experience! Don't fancy a tour? Why not experience an relaxed day soaking up the views with a glass of wine (or half) on the terrace throughout the day instead.
Local attractions near Retallack Resort
Whilst Cornwall is undoubtedly known for its chilled vibes, surf and sandy beaches, there is much more this captivating region has to offer. Stroll through charming seaside harbours and chocolate box towns and immerse yourself in their idyllic allure as you indulge in the quintessential Cornish dish of fish and chips. Or take on an adventure as you head off the beaten track and soak in the lush green surroundings as you discover the hidden gems that local's treasure. Every moment spent in Cornwall promises to be an unforgettable experience.
The National Lobster Hatchery
Experience pioneering marine conservation in action in Padstow. The award-winning centre allows guests to get up close with rarely seen lobster babies, pregnant lobster mamas and giant lobsters amongst many more weird and wonderful creatures! Learn about the important work the centre does within the local fishing community at this unique, family-friendly attraction. Photography by Alex Hyde.
Find out more
The Eden Project
Venture out with the family to the magnificent Eden Project. This former clay mine has been transformed into a beautiful global garden, which sets the stafe for an extroadinary day out where you'll rediscover the natural world as you've never experienced it before.

Barbara Hepworth Museum
The Barbara Hepworth Museum and Sculpture Garden in St Ives, Cornwall preserves the 20th-century sculptor Barbara Hepworth's studio and garden much as they were when she lived and worked there.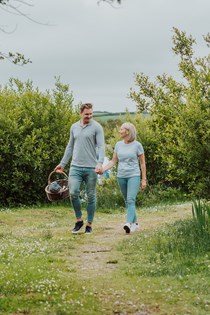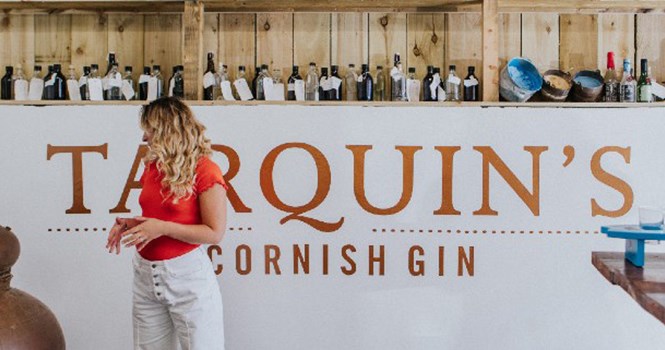 Tarquin's Gin Distillery
Calling all Gin fans! Nestled on a hilltop overlooking the Wild Cornish Coast, Tarquin's Gin Distillery is open for behind-the-scenes tours to witness craft and passion for Gin come alive.You'll learn about the inspiring story of how Tarquin's first began, learn about the unique botanicals used and the particular characteristics they each bring to the mix
Rock Town
The village of Rock has been dubbed 'Chelsea by the Sea' and is the haunt of celebrities. The long sandy beach that fronts the village is a popular destination for swimmers and sun seekers while out on waters of the Camel Estuary yachtsman, wind surfers and water skiers enjoy the breeze.
Rock Beach
From the beach there are fantastic views up and down the wide estuary, an area of outstanding natural beauty and bird watchers paradise with a clutch of trendy bars, cafes and restaurants nearby. To the right and along the coast there are spectacular walks across the sand to Daymer Bay and Polzeath and from the village there's a small ferry that makes the short trip over to Padstow.

Camel Creek Adventure Park
Camel Creek, formally Cornwall's Crealy Adventure Park, is located in Wadebridge, approximately an 11 minute drive from Retallack Resort. This is the biggest theme park, in Cornwall. Offering entertainment, rides and displays for all the family, there is always something to see and do.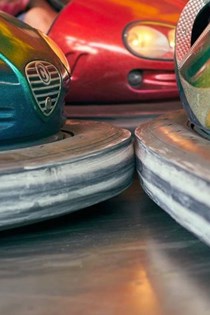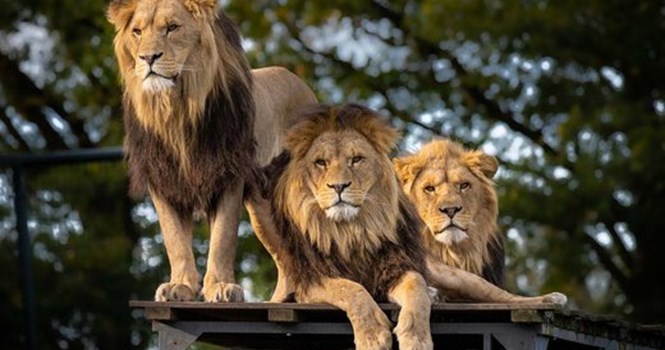 Newquay Zoo
Located in the heart of Cornwall's coastal town of Newquay, lies a world of adventure at Newquay Zoo. Home to some of the world's rarest and most endangered animals this must-see attraction offers a unique opportunity to get up close and personal with a diverse range of species from across the globe.
PLACES TO EAT...
THE SEAFOOD RESTAURANT
PADSTOW
Opened by Rick Stein and Jill Stein in 1975, The Seafood Restaurant boasts an international reputation for serving the freshest fish and shellfish, celebrating Cornish produce, with ingredients sourced locally to create simple seafood dishes and classic flavours.
PAUL AINSWORTH AT NO.6
PADSTOW
Experience a michelin star restaurant located in a beautiful Georgian townhouse in the heart of Padstow, serving modern British food with a focus on locally sourced Cornish produce. Paul Ainsworth at No6 has three dining spaces all serving a unique à la carte menu.