Holiday homes for sale in Cornwall
Beach house vibes meet sophisticated country barn at Retallack resort in Padstow
Cool, coastal interiors are created with undeniable style and are surrounded by beautiful countryside and lakes. Situated just a short drive from bustling Padstow and minutes from some of the best beaches the North Coast has to offer, Retallack is a beautifully created 5-star resort that is open all year round.
Our chic holiday homes offer a whole host of on-site facilities to excite the body and mind. Whether you are after a deep soak in your own private hot tub, indulging in a spa facial or looking for high adrenaline water-sports Retallack offers an unrivalled selection of activities for all its guests.
This resort offers the perfect blend of luxury living and outdoor adventure on one of Cornwall's most stunning new developments. Whether you're looking to invest in a holiday home for your family or as an investment opportunity, Retallack Resort is the perfect choice.


Fancy a closer look?
Intrigued to find out more? Get in touch below and one of our helpful advisors will be in touch.
THE PERFECT BASE FOR EXPLORING CORNWALL
With its central location, you're just a short drive away from some of the most stunning beaches, charming towns, and picturesque countryside in the UK. Whether you're looking to explore the coast, soak up the local culture or simply relax and unwind Retallack is an idyllic getaway for families, groups, and couples alike.
Own a stunning holiday home in Cornwall
Our premium selection of two, three, and four-bedroom boutique barns boast breath-taking countryside views, offering the perfect backdrop for your tranquil escape. The expansive ground floor decking areas allow you to immerse yourself in the idyllic surroundings, whilst the four-bedroom option features a captivating roof terrace ideal for al fresco dining and basking in the sun.

Luxury barns for sale
Each barn has the option of being sold with a bubbling hot tub, offering the ultimate luxury addition to your new home from home. The luxurious interiors seemingly blend natural finishes, soft earthy tones, and a calming colour palette to create an inviting atmosphere enveloping you in comfort and extravagance.
View barns for sale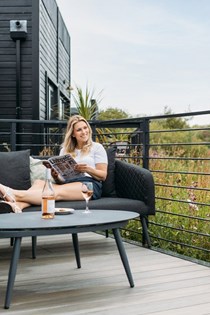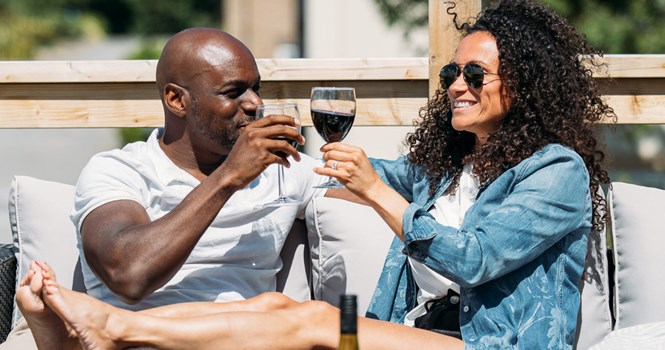 Come and see for yourself
We invite you to experience the pinnacle of luxury living with our exquisite selection of boutique barns on sale now at Retallack Resort. Come take a visit and see for yourself.
Arrange an Appointment
Shared Ownership at Retallack Resort
Have you ever dreamt about having your very own Cornish sanctuary? Picture 12 weeks of pure retreat bliss, where you only invest in what truly brings you joy! Your dream is within reach...
Join us in the extraordinary world of shared ownership at Retallack Resort. Become a part of something exceptional...
Great reasons to own a holiday home in Cornwall
Each home is fully furnished to the highest standard, ready for you to relish in luxury from the very first moment.
Each home is fully furnished to the highest standard, ready for you to relish in luxury from the very first moment.
Benefit from a 999-year leasehold and the peace of mind that comes with an ICW 10-year warranty.
The ease and convenience of a hassle-free sublet options with guaranteed income – should you choose to do so.
Discover a world of indulgence and elevate your lifestyle to new heights at our unparalleled retreat.
Introducing The Hillside
We are thrilled to introduce our beautiful new Hillside development, showcasing a plethora of striking 2, 3, and 4-bedroom barns now available for viewing and acquisition. Indulge in the ultimate holiday home experience or seize a lucrative investment opportunity with this incredible offering.
Why choose Retallack Resort & Spa?
Want to take the next step?
If you're dreaming of a luxury holiday home in the heart of Cornwall then we'd love to help make that happen. Why not arrange an appointment or call us now on 01637 882 402 and we'll do everything we can to make that dream become a reality.