LUXURY BREAKS TO CORNWALL
CHECK PRICES FOR 2024 SEPTEMBER BREAKS
Indulge in the ultimate luxury break
Escape to Retallack Resort in Cornwall this September. Whether you're planning a romantic getaway, a fun-filled trip with friends, or a memorable family break, we have everything you need for an unforgettable holiday experience. Book your September holiday now and experience the epitome of luxury and relaxation at Retallack Resort.
Unwind in style
Immerse yourself in the lap of luxury as you step into our meticulously designed and beautifully appointed accommodations. From elegant apartments to spacious barnhouses, every detail has been carefully curated to ensure the utmost comfort. Unwind in style and experience a truly rejuvenating escape from the everyday hustle and bustle.
EXPLORE WAYS TO STAY
Dining delights
From sumptuous local cuisine to international flavors, our talented chefs will tantalize your taste buds with their culinary creations. Enjoy the freshest ingredients and exceptional service, all within the picturesque setting of Retallack Resort.
EXPLORE FOOD & DRINK
Embrace nature's playground
Surrounded by Cornwall's natural wonders, Retallack Resort offers an array of exciting activities to awaken your senses. From picturesque nature walks to thrilling water sports, there's something for everyone.! Dive into our sparkling lakes, try your hand at wakeboarding, or unleash your inner daredevil with an exhilarating session on the Flowrider.
EXPLORE THINGS TO DO

Pamper your senses
Immerse yourself in a world of relaxation and rejuvenation at our luxurious Esya Spa. Let our therapists melt away your stress with soothing massages and revitalizing treatments. Indulge in a state of pure bliss as you unwind in the tranquil atmosphere, leaving you feeling refreshed and ready to take on the world.
EXPLORE ESYA SPA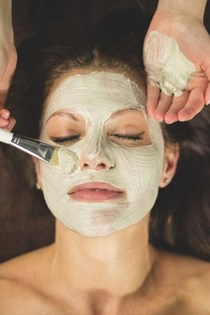 STUNNING LOCAL AREA
Discover the wonders of Cornwall during your stay at Retallack Resort. Explore the beautiful beaches, visit historic landmarks, or embark on a scenic hike along the rugged cliffs. Our knowledgeable staff will be delighted to assist you in creating the perfect itinerary to make the most of your holiday.
EXPLORE CORNWALL
BOOK YOUR BREAK NOW
Book your luxury break now and create unforgettable memories this September!